You can help your clients see more clearly when you assess their total eye nutrition. Total means foods and beverages, supplements, as well as medications and even skincare. You can create personalized interventions; we call them better nutrition upgrades to improve eye health as well as overall support of their body's needs.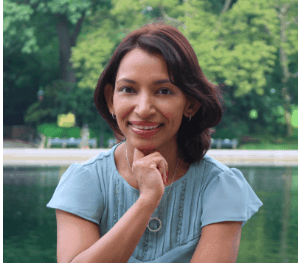 Our Better Nutrition Expert Rudrani Banik, M.D. explains how The Better Eye Nutrition Evaluation makes it easy and efficient for you to get the critical data you need to identify each client's eye health nutrition wins!
Dr. Rani is a board-certified Integrative Ophthalmologist and Neuro-Ophthalmologist; she collaborated with The Better Nutrition Program to create the first and only tool for practitioners and patients to help determine if their total nutrition promotes eye health today and tomorrow.
Tell us a little about your practice and your niche:
I am a board-certified Ophthalmologist trained in Functional Medicine. I also am fellowship-trained in Neuro-Ophthalmology. In my practice, I employ a functional medicine approach to vision health, which is based in root cause analysis, customized nutritional plans, and lifestyle interventions. When appropriate, I also combine this integrative approach to vision with traditional medical and surgical interventions for eye disease.
The most important of our 5 senses
Of the five senses, I believe that vision is the most important. Without healthy vision, quality of life, independence, and safety may be compromised. Fortunately, many eye conditions, such as dry eye, glaucoma, and macular degeneration can be prevented through nutrition, supplements, lifestyle choices, as well as monitoring by an eye health professional.
Help your clients see more clearly, Help Them Get & Stay Healthy
My mission is to help people support their vision health through better nutrition and healthy lifestyle habits. A plant-rich diet is the foundation for preserving, protecting, and perhaps even restoring vision. A diverse variety of whole foods promotes energy metabolism and provides essential phytonutrients with plenty of antioxidants to help protect and preserve eyesight for a lifetime.
Because the eye is not an isolated organ in the body, as eye health is closely tied with other organ systems (including the brain, the endocrine system, the cardiovascular system, the immune system, and the gut), in my assessment, I also consider not just eye health, but overall health.
"Vision is the most precious of our five senses," says Dr. Rani. "Without it, we cannot read, drive, use a device, or see the faces of our loved ones. We often take our vision for granted, but vision loss can have a devastating impact on our lives and function. This is why promoting eye health and preventing vision loss is so important."

Dr Rani Banik
Tell us how you came up with the idea for The Better Eye Nutrition Evaluation:
I was first introduced to Ashley Koff RD by my husband, who works for a plant-based food company with whom she collaborates. While Ashley and I were chatting, we realized that there is a lack of information on how to support eye health through nutrition.
Most practitioners don't know much about how to support eye health, and most patients are also not familiar with how to make healthy nutrition and lifestyle choices for their vision.

Dr Rani Banik
Ashley and I decided to collaborate on The Better Eye Nutrition Evaluation to fill this much-needed gap in the world of integrative and functional medicine. 
How do you recommend practitioners use The Better Eye Nutrition Evaluation?
First, use the intake in Sections 1 and 2 to assess the patient's/client's nutritional status with respect to eye health. The intake asks about specific foods and beverages which have an impact on eye health. Some questions pertain to foods which are beneficial for vision health, and others to those which may not be ideal. Then, it is important to ask about supplements (Section 3), and well as lifestyle habits (Section 4) to get a more complete assessment of a patient or client's eye health status and risk for eye diseases.
Next, read through and understand what the general recommendations are for vision-promoting foods. There are 12 therapeutic foods for mitochondrial health, as well as omega 3 fats which are critical. Also important are the client's choice of beverages. The quality and quantity of these foods and beverages are important to provide the optimal nutrients and antioxidants necessary for maintaining good vision.
Supplements are a maybe, but you need this information
Supplements may or may not be necessary. There are several main studies cited regarding the use of supplements for conditions such as dry eye and macular degeneration. Please refer to the study links within The Better Eye Nutrition Evaluation for further detailed information.
Finally, lifestyle choices are important for vision health, so make sure to read up on preventative strategies for eye protection, prevention of digital eye strain, and optimal hydration. Co-existing medical conditions and certain medications can also have an effect on vision, so it is important to take these into account as well.
How do you recommend patients use The Better Eye Nutrition Evaluation?
Patients may use this tool as a self-assessment of their nutritional intake. It can be a first step in "eye"-dentifying where nutrient gaps may exist which are important for eye health. However any recommendations, in particular the nutritional and supplement recommendations, should be undertaken under the care of a licensed provider who will be able to customize a better nutrition plan.
How will practitioners/patients will benefit from using The Better Eye Nutrition Evaluation?
Though eye health is such an important part of wellness, unfortunately it is not a topic commonly discussed by most health providers. Certain eye conditions such as macular degeneration can cause significant visual loss and be devastating. Fortunately, many eye conditions are preventable through proper nutrition and lifestyle choices. Teaching patients about the important nutrients for vision health is critical.
I would suggest that practitioners use this tool for a patient or client who has a known eye condition, such as dry eye, glaucoma, or macular degeneration, or if there is a family history of any of these issues.
How do you help your clients see more clearly with better eye nutrition?
Many patients are also concerned about the future of their vision health, especially given the amount of time most of us spend looking at screens all day. Many people, including children, may experience symptoms of digital eye strain or may be worried about blue light exposure. It is important to be proactive about vision health, to start early and provide our eyes and brains the vital nutrients and antioxidants needed to protect the delicate structures within our eyes.
Why did you create The Better Eye Nutrition Evaluation with The Better Nutrition Program team?
There is a knowledge gap when it comes to integrative ophthalmology. Most ophthalmologists and optometrists are not well versed in nutrition for eye health. Moreover, most non-eye care providers are even more in the dark. It took me years of training and research to develop these recommendations for eye health which I use in my practice. But, I knew that I had to share share what I have learned and the protocols I have developed with like-minded providers to have the most reach and benefit a wider population of patients.
The Better Nutrition Program team led by Ashley Koff RD was the perfect partner for this project. Ashley and her team are well established as the leading authority in nutrition and integrative health. I could not have asked for a better partner in developing this eye health assessment tool!  

Dr Rani Banik
In terms of educating practitioners and patients alike with this key information on eye health, the format which BNP uses is ideal – it is a comprehensive intake questionnaire followed by recommendations based on scientific data.
Anything else you'd like to add?
My second book is nearing publication: The Macular Degeneration Diet and Lifestyle- A Science-Based, Integrative Approach to Protect Your Vision. In my book, I review the genetics and epigenetics of macular degeneration and what people can do to prevent it through nutrition, supplements, and key lifestyle choices. Please keep an eye out for its release in early 2020!
For those who want to take a dive deeper into their own personal eye health or perhaps learn more about an integrative approach to healthy vision, I offer virtual consultations. I review each unique case to find the root cause of the vision issue by carefully examining the available medical and ophthalmology records. I can then make specific recommendations regarding nutrition, supplements, testing, and lifestyle changes.
Because this is a virtual consultation, I cannot by law make any diagnoses or treat any conditions, though I co-manage patients with their local eye care providers to give them the best care possible. To find out more about booking a virtual consult, please visit my website at www.rudranibanikmd.com.
More about our Better Nutrition Expert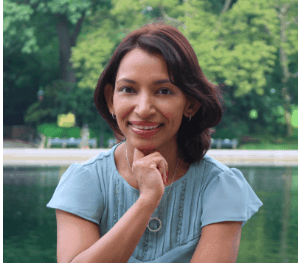 Name: Rudrani Banik, M.D.
Title: Founder and Owner
Business: EnVision Health NYC
Website: www.rudranibanikmd.com
Instagram: @dr.ranibanik
Private Facebook groups:
Youtube Channel Rudrani Banik, M.D.
Dr. Rani has two educational video series: EnVision Health and Migraine Minute.