Want the all-in-one system to grow your nutrition business?
Are you doing everything to grow your business but not reaching your goal?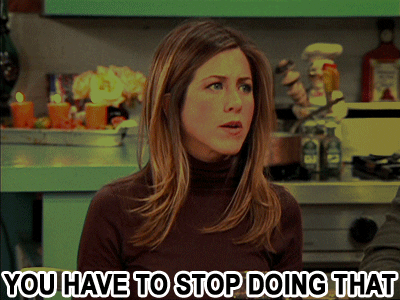 Start Using The Better Nutrition Program
Our All-in-One System Provides:
Cutting-edge tools to attract, engage, and optimize outcomes

Done-for-you resources (customizable programs, email sequences, referral network for clients/media/brand opportunities and a fully-stocked supplement store)

1:1 strategic guidance from industry leaders

Weekly support to consistently focus your efforts

Quarterly strategic goal-setting and assessment sessions
Showing them is Better.
To attract clients, to get colleagues to refer to you, and to keep it happening on repeat, it is better to Show than tell them what they need and how you do it better. Our cutting-edge tools developed by industry leading integrative, functional practitioners make it easy and efficient for you to show your better.
Bye Bye DIY!
Our Done-for-You resources include customizable, proven programs from industry leader Ashley Koff RD. You remove our logo and copyright, add yours, edit any content, watch the videos for inspiration and execution intel… and voila! You are ready to run your own program.
That's where our done-for-you email sequences come in handy.
And did we mention, we also fully-stocked a supplement store for you too.
We've even got a referral network done-for-you where we send clients, media, brand representatives, and public relations executives to discover your business.
Still want to DIY?
Grow with a Pro.
What does it take to grow your nutrition business into your dream business. A personalized strategy that you hone each quarter based on measured results and opportunities.
For over 20 years, Ashley Koff RD has grown the nutrition business of her dreams and she's helped her colleagues grow theirs.
Get ongoing one-on-one strategic guidance, weekly private group work sessions plus accountability check-ins, and quarterly goal setting workshops so you never stop growing.
That's what dream (businesses) are made of.
Healthcare Practitioners Are Growing Their Businesses with The Better Nutrition Program
"I love the men's better nutrition evaluation! I've had over 30 guys use it so far and for every one of them we found something that could be better to help them win!"
Myles Spar, MD
"One of the best decisions I made this year was buying The Better Nutrition Program Shop of Tools. The tools are beautiful and amazing! I'm really enjoying your weekly "office hours" and being a part of the Provider Referral Network."
Meg Moreta MS RD CDE
"It's really helpful to use the Better Nutrition Program tools to help me ensure my clients continue to get the nutrition they need as I tweak their eating to achieve their weight loss goals. I love using the tools to zero in on what they be missing so that I can help them get it in via food."
Suzanne Healy CIHC, FDN-P

Our Better Nutrition Advice Featured In…
Even Better! Our All-in-One System Integrates
Seamlessly with These Business Tools.
Don't Work Harder. Grow Better.
We created The Better Nutrition Program for motivated practitioners who want the better way to grow their nutrition business. Is that you?